How We Ensure High-end Quality and Innovation
At Quality Pack, we believe in implementing the latest innovation in production excellence, technologies, and materials to elevate our packaging solutions to meet our client's needs. This is done through a whole team of researchers and inspections from the World's most renowned material testers, and certificators. Therefore, we strive to produce packaging solutions that meet the most stringent barrier requirements, protecting goods from light, water, oxygen, and humidity and ensuring freshness, safety, and longer shelf life.
This helps us in delivering from a concept to commercialization faster and at the highest quality.  With the constant improvement in our production lines, we have partnered with WINDMÖLLER & HÖLSCHER, and currently, Quality Pack has acquired these German production lines to produce African Products with European standards.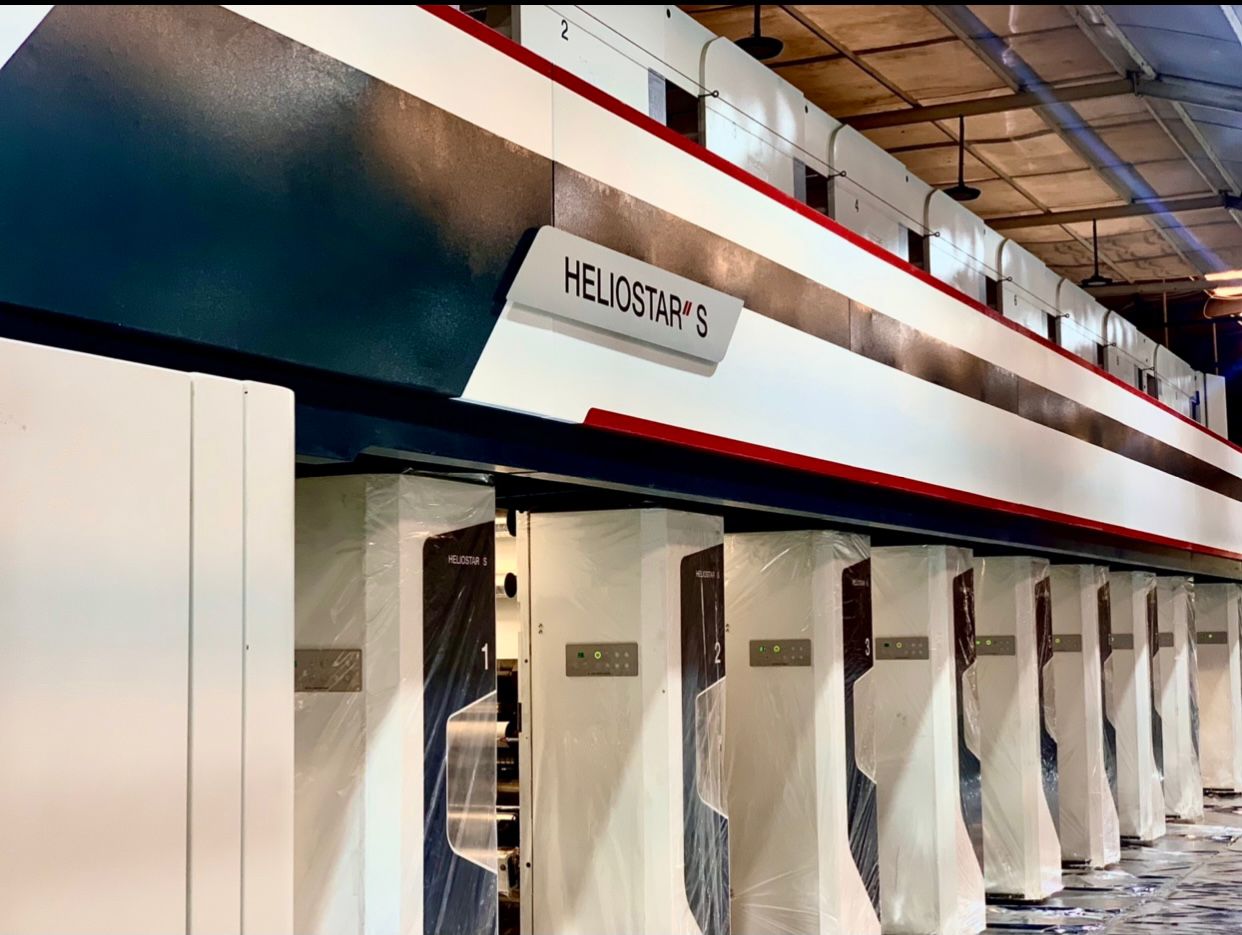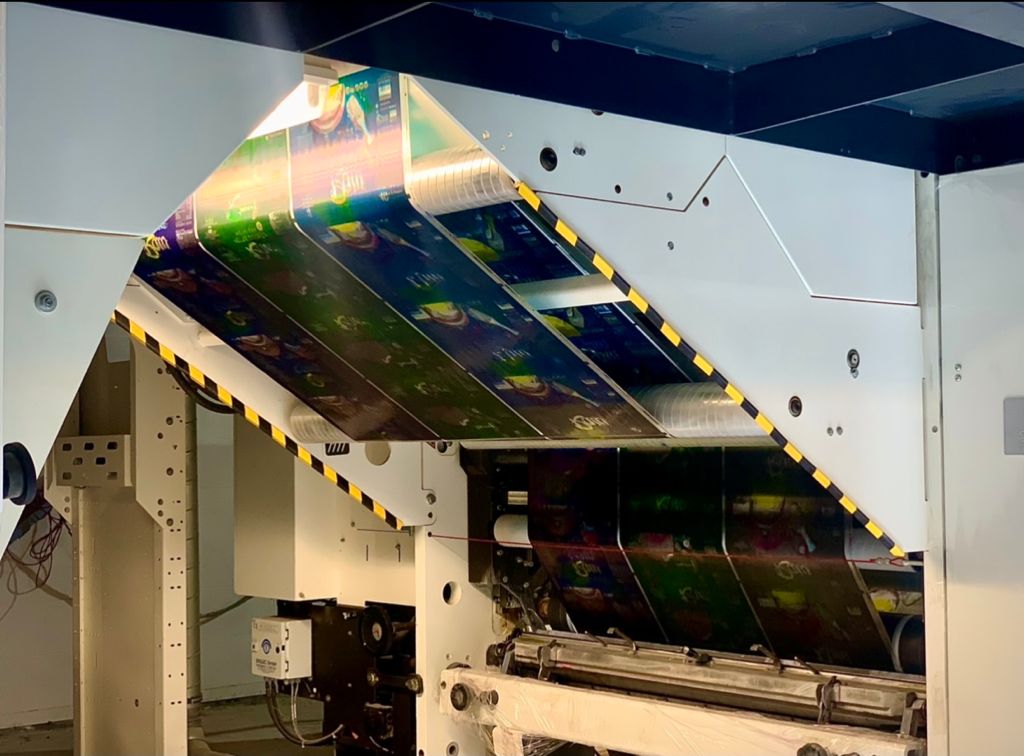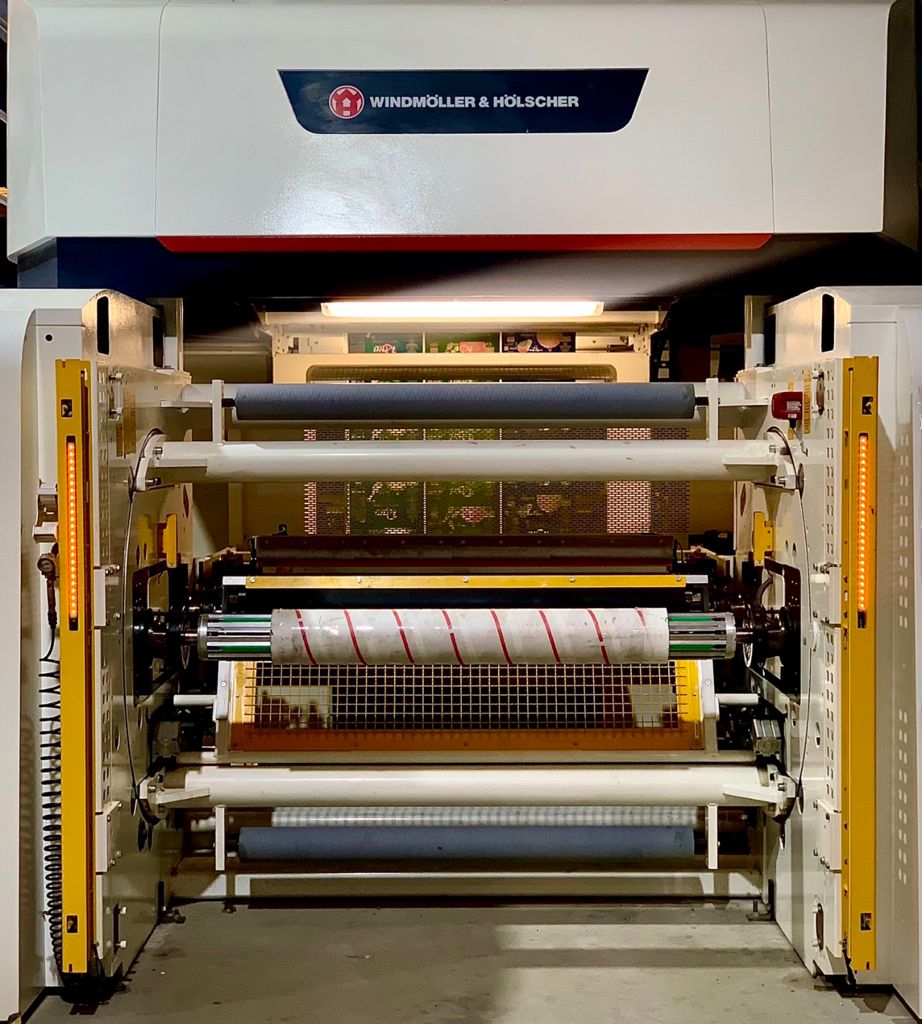 Innovating Our Production Line
WINDMÖLLER & HÖLSCHER
HELIOSTAR II S- The Latest Addition to our Operations
The HELIOSTAR II S embodies the sum of W&H's extensive experience and knowledge of manufacturing high class rotogravure presses for the flexible packaging market. It is designed for running shafted- or hollow cylinders.
HELIOCONTROL for precise registrer accuracy for demanding substrates and low contrasting inks and varnishes
EASY-SYNC for quick and easy pre-register setting
Driven inking roller for perfect inking at all speeds
Slide in COMBICART for easy exchange of cylinders and/or inking system
Energy efficient drying system with variable air speed combined with recirculation
WE CAN NOW PRINT UP TO 9 COLORS!
Press speed
500 / 600 m/min
(1640 / 1960 ft/min)
Reducing carbon footprint
Striving to Produce In-house Inks
In Redimpex Group, we produce our own printing inks that are able to meet the highest printing characteristics. We take into our consideration its color characteristics, run ability, printability, and drying characteristics to the highest possible standards.
Our inks are customized to the exact customer's needs through its color shades, color strength, and consistency to deliver inks that are adaptable to a wide range of printing conditions and substrate qualities.
Some of the Rotogravure printing ink include Poly Ester ink, Poly Propylene ink, AL foil ink, Pearlized, and many others.
(For more information, we can send through our catalogue)
Ensuring Efficiency by Engraving our Own Cylinders
In Quality Pack, we produce our own Rotogravure Cylinders to offer sustainable and high-quality printing standards. The cylinders are compatible with all our production lines, where, each cell holds a separate ink that is transferred and pressed against the inked cylinder on a rotary press, where your design is directly transferred.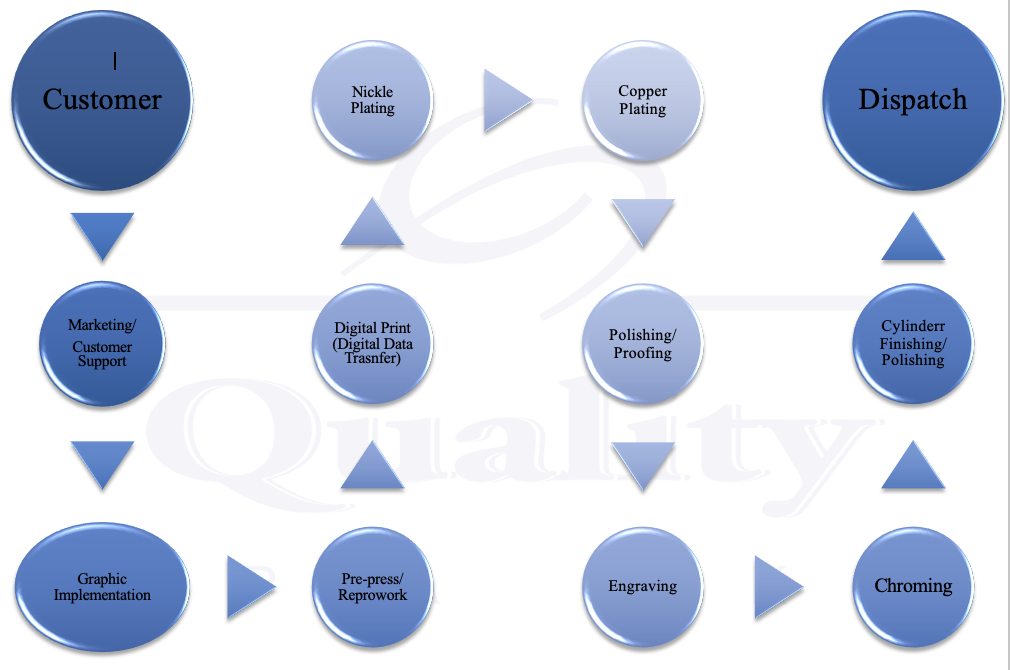 Our Contribution to the SDGs
Keeping up with the Sustainable Development Goals set by the UN in 2016, Quality pack has developed a strong focus towards using inks that are eco-friendly, sustainable, and food safe with solutions that involve heat-sealed coatings, glass, and primers that are less contaminating and has a lower carbon footprint.
Moreover, Quality Pack has developed a cylinder recycling plant to reuse the cylinders to reduce production waste and enhance production. Finally, we are currently working on "Our Green Partnership" where Quality Pack commits to planting a tree for every contract signed to highlight the long partnership between the two parties.